WHEN SHE STOPPED

ASKING WHY...
A MOTHER'S JOURNEY THROUGH TEEN SUBSTANCE ABUSE AND LOVING PATH TO FINDING HER CLARITY, COURAGE AND PURPOSE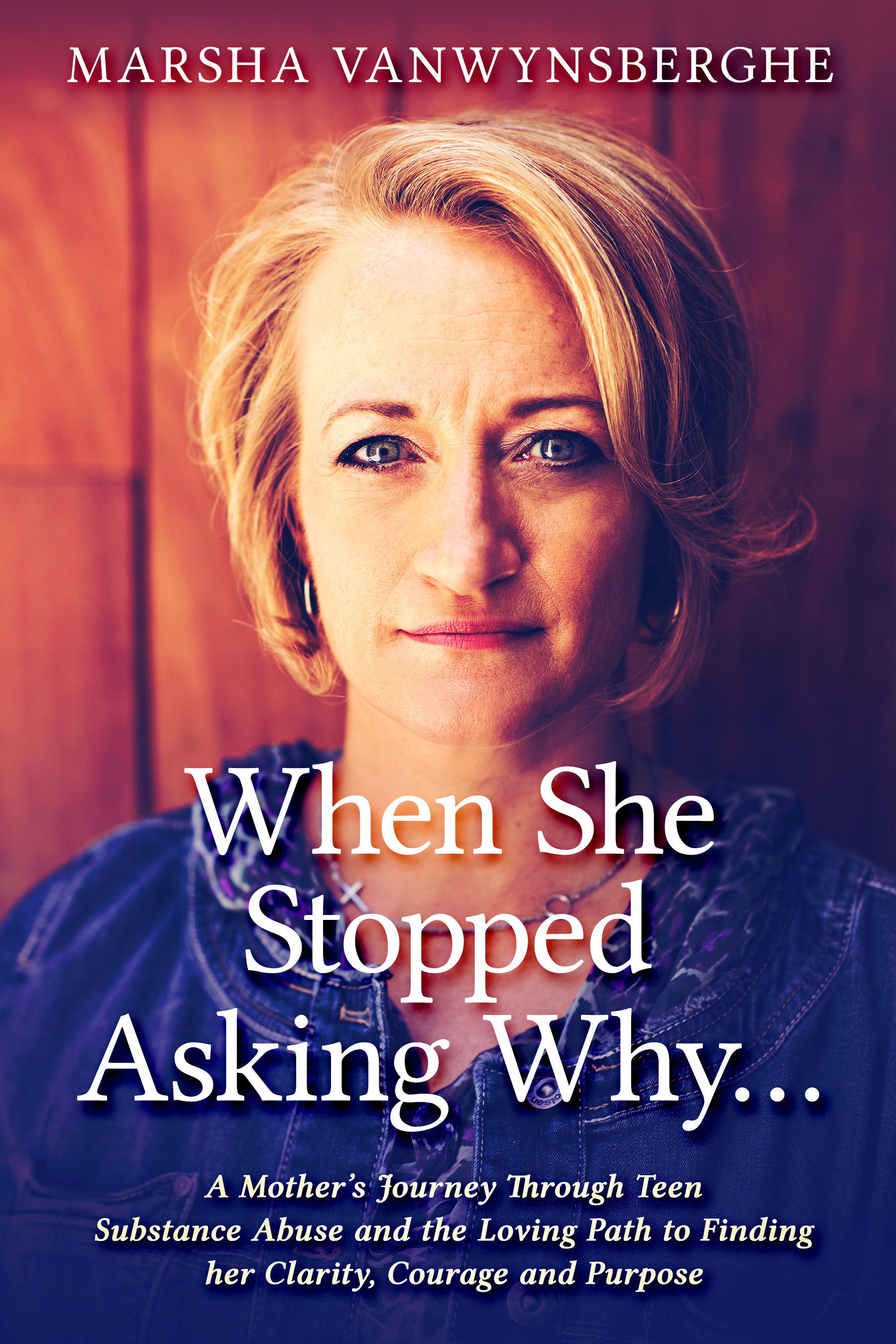 "MARSHA'S STORY IS A COURAGEOUS JOURNEY OF HOPE, BELIEF AND INSPIRATION. HER INSIGHTS WILL CRACK OPEN READER'S HEARTS AND HELP THEM FIND THE ANSWERS DWELLING DEEP WITHIN"
- GERRY VISCA TRANSFORMATION NOVELIST
Marsha Vanwynsberghe's story is one of a mother who fought the system to try to save her kids and her family from the downward spiral of substance abuse. She relentlessly searched for answers, solutions and support In her search, she found thousands of other parents who were also dealing with substance abuse issues and their teens. Parents who were hiding from the world, living with same, guilt and embarrassment from choices that were not theirs to own. Marsha decided to speak up, share what she learned and create a light of hope for other parents.
This book is for every parent who is searching to:
Be present for your kids and not lose yourself in the process
Parent with love and let go of the expectation of perfection
Learn the power of personal and energetic boundaries
Surrender what you can't control and own what you can
Let go of the judgement of self and others
Stop letting fear drive the wheel
Find the gifts in adversity
Build your confidence, clarity and courage
Recreate the relationships in your life with yourself, your partner and your children
Due to life altering family crises involving primarily substance abuse, Marsha learned through first hand experience the power of personal growth, expanding mindset, consistent exercise and clean nutrition. Marsha is now on a mission to be a difference maker to inspire others to see and believe in themselves, regardless of their life adversities.
PURCHASE WHEN SHE STOPPED
ASKING WHY...